Unique Care, For Every Eye
As a family run independant opticians, we pride ourselves in giving the best possible service to patients of all ages. Our standard 45 minute eye test would probably be the best test you've ever had and you'll always find we provide you with unbiased advise when it comes to health or fashion choices.
Our practices in Plymouth City Centre, Plymstock Broadway and Tavistock also stock over 1000 designer and non designer frames and sunglasses, so you will always find something. With over 160 five star reviews on Facebook and Google, we have been rated as the Best Optician in Plymouth by threebestrated, 4 years in a row.
So why wait, come and see for yourself!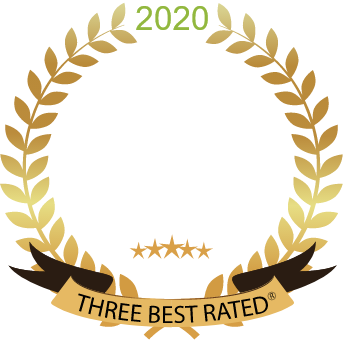 We are extremely pleased with the varifocals we both purchased from Iconic Opticians, and consider the whole experience a great success, from the issuing of the correct prescriptions to the dispensing of the lenses, all was done with speed, patience and professionalism in a warm and pleasant atmosphere with friendly and helpful staff. We would highly recommend you to anyone, especially to those who have had difficulty in acquiring the correct spectacles for their particular needs.
Harry & Shirley M.
Superb selection of glasses. Even my 11 yr old has chosen a favourite pair for herself!!! Will be spreading the word to friends and family.
Sarah W
Iconic are simply brilliant! Dinesh and his team are just superb and are the best opticians that I have been to in the last 50 or so years. All best wishes to them all during the Covid.19 era and looking forward to seeing them when it's all over.
Nick F.
Huge thank you to Toby Beresford-Power for responding to my plea for help re a broken glasses frame. He picked the glasses up on Sunday, sent me photos and spoke on the phone to advise which would be the best replacement, and brought the glasses back this afternoon. Fantastic service, I am definitely going to use them in the future. Thank you again.
Margaret A.
A huge thank you to Dinesh and Toby for your kindness and professionalism yesterday.Within 20 minutes of me talking to you, you opened your store and scanned my eye. You then phoned the eye infirmary for me.Enabling me to attend the hospital promptly .You are amazing and I can not thank you enough . I highly recommended Iconic opticians.
Mandy S.-F.
Tried Iconic for the first time switching from vision express and have to say Iconic is so much better. Friendly staff who are well informed and willing to take the time needed with you instead of rushing like most other places, there were no hidden costs either. Their equipment is top of the line and being able to take various different pictures and examinations of my eyes that normal high street opticians haven't. Also they have such a great range of frames that are so different and ensure you find a pair to suit you. I would 100% recommend Iconic and will definitely be back for my regular check up or when I want new glasses/sunglasses.
Mandeep S.
Highly recommend this opticians, very trustworthy and reliable, fairly priced with good quality brands.
I will be back here again for all my optical needs.
Rami H.
Excellent customer service and attention at Iconic Opticians... I would highly recommend this independent Opticians... Very thorough eye test and great choice of frames... I was very impressed by the personal service and I have definitely switched from the usual High St chains to this local independent Opticians...
Catherine M.
Big thank you Iconic Opticians, especially Sam for letting me know all of my options and keeping me up to date regularly.
Finally after being 2 years over due an eye test I found an opticians that can get the glasses I like in.
Chelsea N.
These guys are the best Opticians we have ever come across! We were in Plymouth for only a few days to settle our son at Plymouth College and getting his eyes tested and new glasses! This all happened with a two day turn over, amazing! Not only that we also got our eyes tested and new glasses in the same time frame saving us an extra two hours on our journey. We could not be happier and would urge everyone to use Iconic Opticians a brilliant supportive and professional company! Thank you so very much!
Sonja S.
Dinesh and his team are absolutely brilliant! Super friendly, Courteous and professional! Sorted me out with absolute confidence and went away being able to see properly for the 1st time in years
Thank you so much!
Andy C.
Fantastic service. I took my 5 year old son in for an eye test as he said he was struggling to see the TV (He just wanted glasses I think) the appt was so in depth and the customer service was second to none. Would definitely recommend and will be returning for my own eye test.
Gemma L.
Attentive and caring service. The world through my glasses looks so much brighter...
Renata C.
Great team superb customer service can't recommend enough!!
Steve C.
These guys are outstanding. Cannot recommend them highly enough!
Frankie P.
The most in depth and considerate appointment I've had at an opticians. The optometrist was happy to take time to explain what each aspect of the test was testing, why, and answer all questions I had as we went along.
Friendly staff, professional service. Can't recommend it enough.
Brett B.
Outstanding customer service!
Agreed to personally deliver my contacts due to circumstances where they could not be signed for on delivery.
Fab team!
Kay J.R.
Great service, clearly know their business, so much better and far more personal than the chains. No hesitation in recommending them!
Peter G.
I've been wearing glasses for well over thirty years, and I reckon I know about these things… there is no substitute for a personal service from an independent expert. Dinesh and his team are excellent in every way and I am so glad I found them. In particular you can rely on Iconic to help you find exactly the right solution for your own personal needs.
Glen P.
Amazing service from Dinesh and the team! I was looking for something different and nothing was to much trouble to find what I wanted. Absolutely buzzing with my new Tom Ford vision glasses.
Chris B.
Book your eye examination with us online!
Please select the practice you would like to visit.