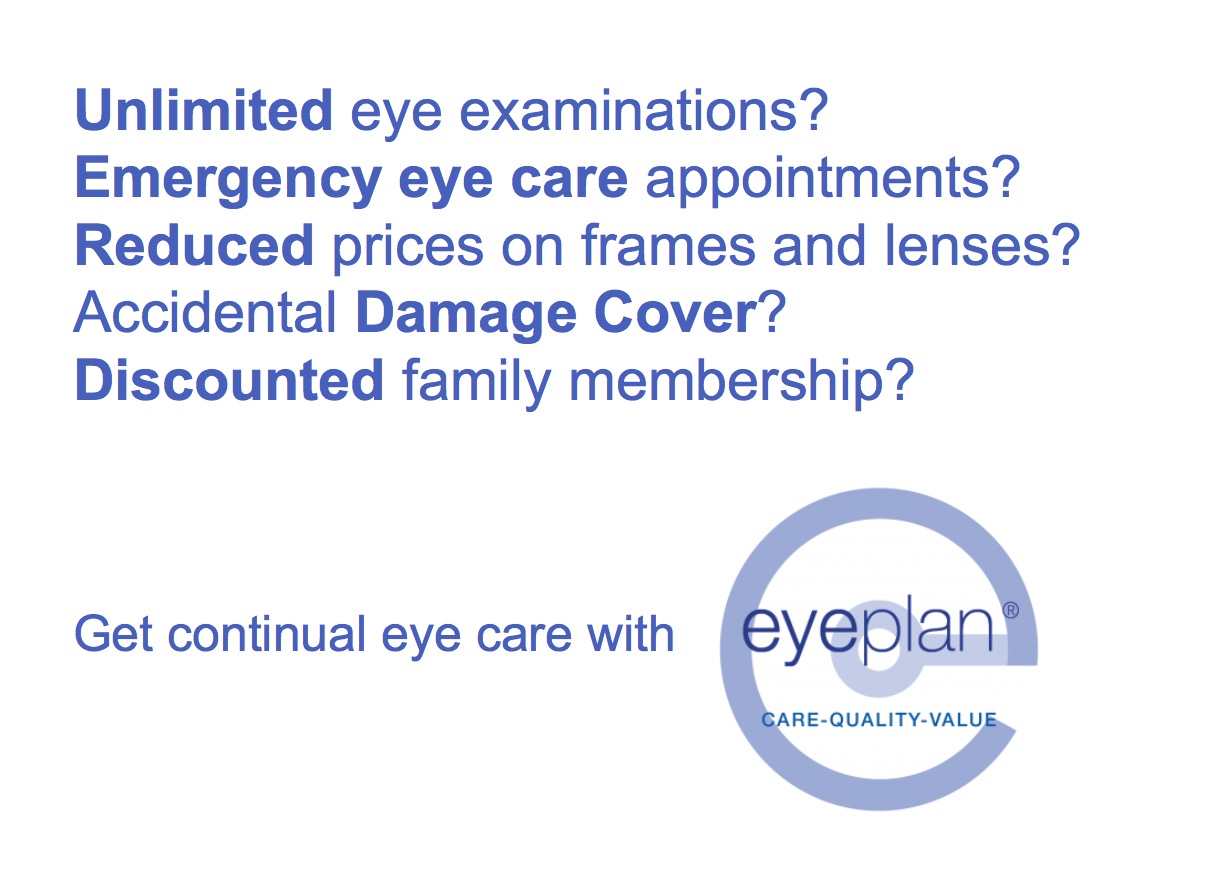 The Eyeplan® care scheme is an innovative optical membership that boosts the quality of care you receive - a fantastic way of looking after your eyes!
Most importantly, as an Eyeplan® member, you receive the peace of mind that your eyes and eyewear are under continual care.
We offer several Eyeplan® schemes to suit all patients, whether they prefer contact lenses, glasses or both.

For more information about Eyeplan® and the different schemes available to you, please feel free to ask our friendly team when you visit us.