Thorough eye examination
We believe in taking our time with our patients and never rushing during an eye examination, hence all our examinations take at least 45 minutes (as opposed to the rushed 20 minutes eye test offered by most chains). Patients over the age of 70 or under the age of 7 automatically get a 1 hour slot.
This allows a thorough eye examination, including a photo of the retina (fundus picture) at no additional cost. Our highly experienced optometrists are known for being very patient and understanding so please feel free to ask them any questions you may have.
An optional OCT scan can also be requested at an additional cost. Please see here for more information.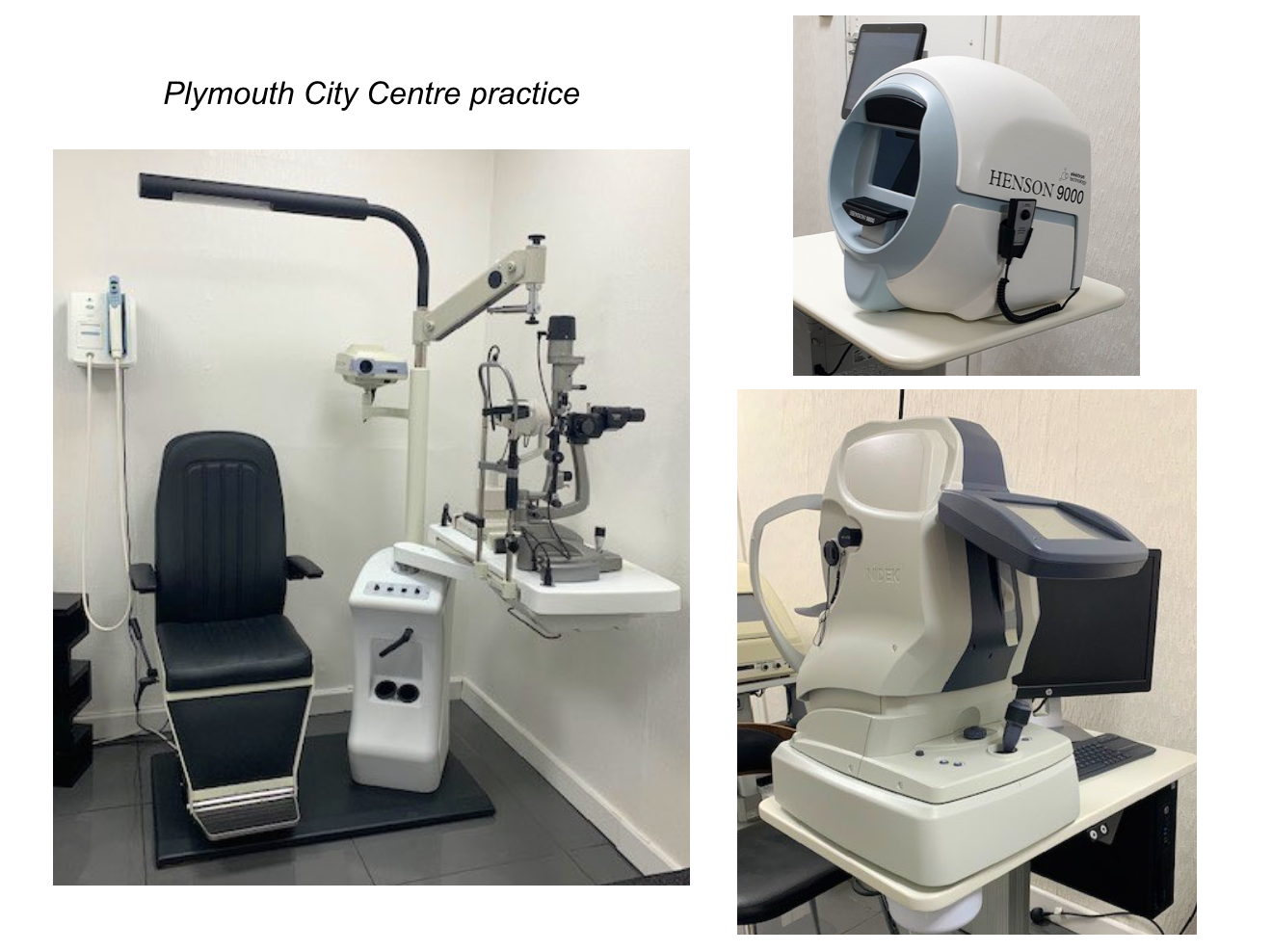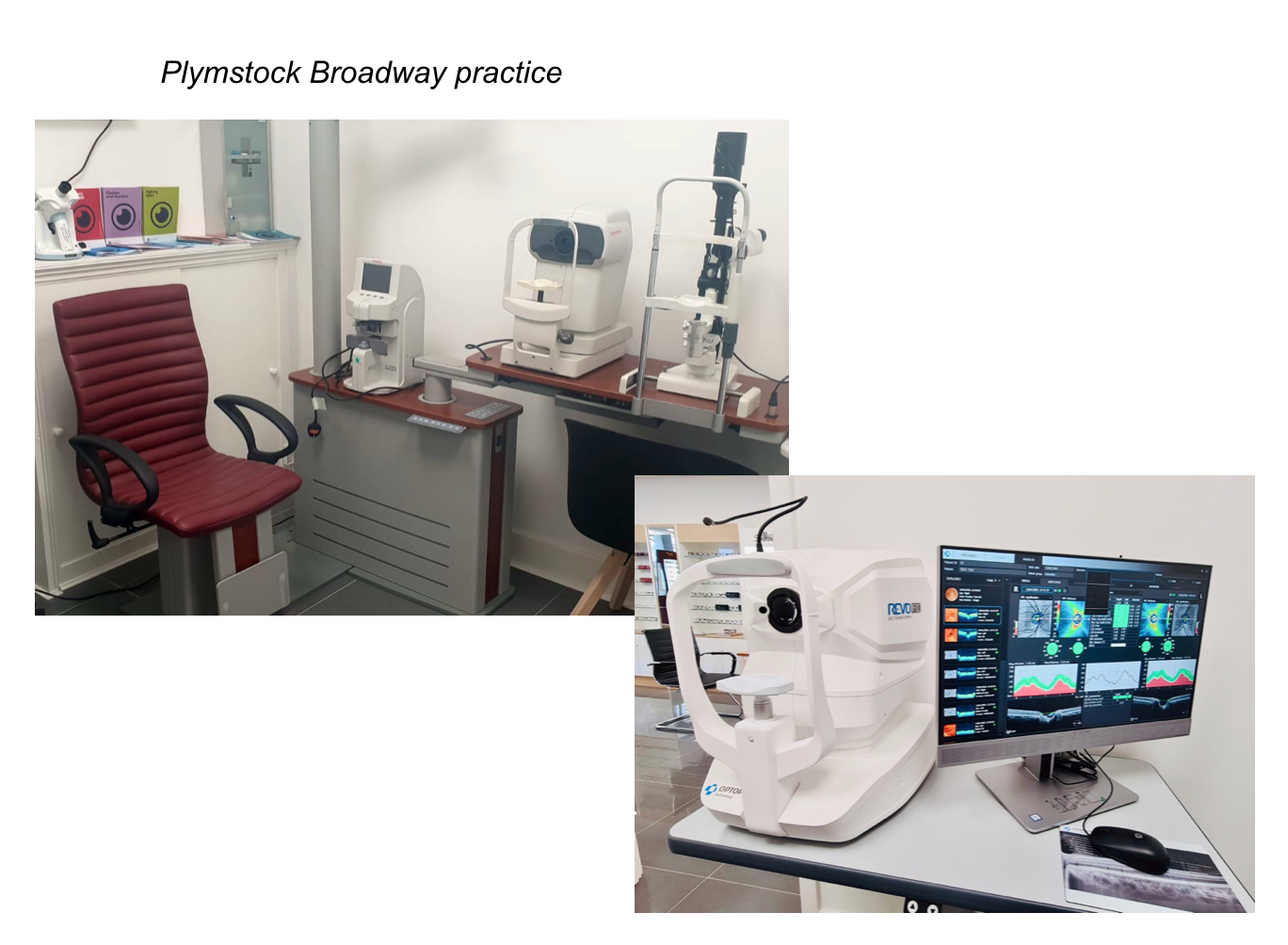 How often should you have an eye test?
As NHS registered opticians, we strongly advise you to have an eye test at least once every two years.
How to book your eye examination?
Book your eye test online or by giving us a call on 01752 415490 (Plymouth) or 01752 404544 (Plymstock).
If your previous eye test was done by another optician, we kindly request you to bring in a copy of your prescription if possible.
How much does it cost?
Eye examination (private): £30
OCT scan: £25
We also provide free eye test under the NHS for children under 16, patients over the age of 60, and patients receiving certain benefits. To check your entitlement and for further information on NHS free eye tests and optical vouchers,

please click her

e.
Other eye health appointments
We also offer additional services such as contact lens consulation, post-cataract checkup, glaucoma and Minor Eye Care.