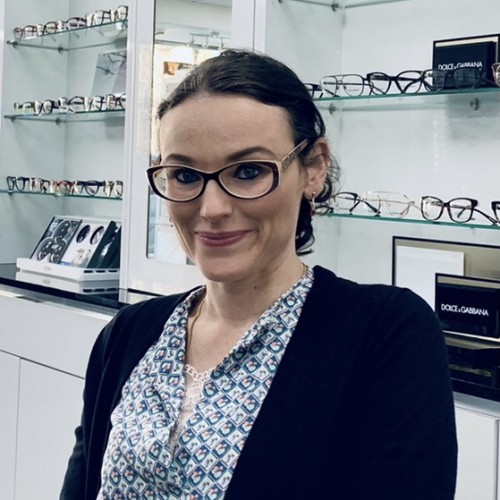 Who am I:
I spent my childhood in Cyprus with my archaeologist dad. This is where I met my husband, Dinesh. We then moved to the Netherlands for a year, before relocating to Surrey and finally settling in Cornwall, where we decided to create our own very little zoo at home: three dogs, three birds, three fishtanks, and one toddler!
Why the world of optics:
Whilst pursuing a career in Human Resources, I was introduced to the world of optics six years ago when Dinesh decided to open up his own practice. I got involved in the backstage mainly in a Marketing capacity. Through the years I became fascinated by the field and recently joined a Optics course to broaden my knowledge.
What I like best about Iconic:
I love that we are able to make a difference. To our patients. To our local community. To our local economy. All thanks to the passion of a truly amazing team!
What catches my eye:
When I am not busy playing zoo keeper, you'll find me working on a DIY project. As a family we love exploring the outdoors and can't wait for our next camper van adventure!