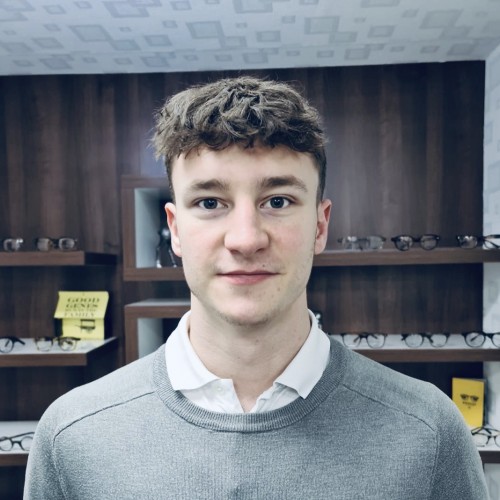 Who am I:
Born in Plymouth, I started my first job in optics at 16, working in the industry ever since. After having finished my A levels, I'm happy to be taking my gap year working in the industry I've come to greatly enjoy being a part of.
Why the world of optics:
Optics presents a daily host of diverse challenges, and in responding to these challenges I'm presented with endless opportunities to grow myself and help others.
What I like best about Iconic:
Iconic Opticians is comprised of a close knit group of professionals, and is a place where I can confidently call my co-workers friends. We offer a tailored made experience which gives me the time to get to know our patients, forming relationships that I truly believe would not happen anywhere else - all while being able to deliver a precise and professional optical service.
What catches my eye:
I am a keen boxer and Mixed Martial Arts fighter, and I love keeping up with my fitness. I'm also hoping to study engineering and go into the armed forces.