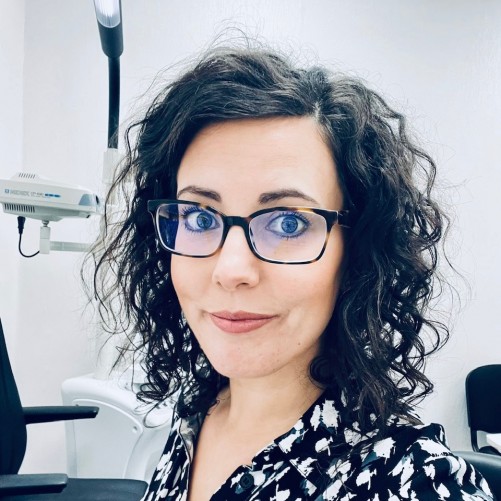 Who am I:
I grew up on a farm in the Lake District with four siblings. Life was all about being outdoors and enjoying simple things. After a sheltered upbringing at age 18 the thought of University in a big city was very daunting. However, from day one I thoroughly enjoyed my studying days and graduated from the University of Manchester with a First Class BSc degree in Optometry in 2008. I've been lucky enough to travel and see lots of beautiful places across the globe and now settle in the gorgeous Devon which stole my heart 4 years ago.
Why the world of optics:
Sight, in my opinion, is the most precious sense. With Maths and Science a strength of mine in the good old days of school, working in optics and helping people was a must for me.
What I like best about Iconic:
I've worked across both multiples and independents in my 12 years of being an Optometrist. I am much more suited as a professional to independent practice and having that bit extra time with patients to discuss needs and lifestyle in order to tailor sight correction options to each individual. Iconic is a super stylish practice with state of the art technology and a fab range of frames. Working alongside Dinesh and the team is a pleasure....an independent with a family feel.
What catches my eye:
Ive always loved the great outdoors (more so with working in a room with no windows!) - paddleboarding, coastal walks or runs, skiing & generally keeping fit. Beach BBQs & gin tasting are also high on my list of priorities!!