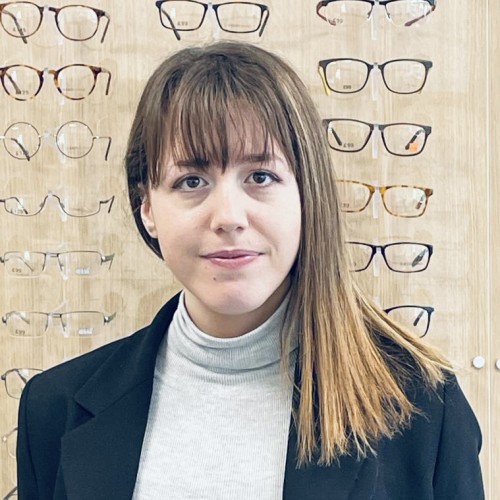 Who am I:
My interest in health started at a young age. Because of that, I left my home city in the North of Spain to come to Plymouth and pursue a degree in Nutrition, Exercise and Health. Since then, I have not stopped learning and trying to put my knowledge into practice to become a fully qualified professional in the future.
Why the world of optics:
I enjoy working in a health-related environment that allows me to expand my knowledge and to learn how to communicate with patients. I feel that in an opticians, every job you do can have an impact on someone's health, and that is why I find it so gratifying.
What I like best about Iconic:
What I like the most about Iconic Opticians is that the staff are friendly professionals that are committed to providing a good service. They focus on the patients health and wellbeing, regardless of profit.
What catches my eye:
I enjoy reading in my spare time, although I also like to keep active and go to the gym. That is the key to health!