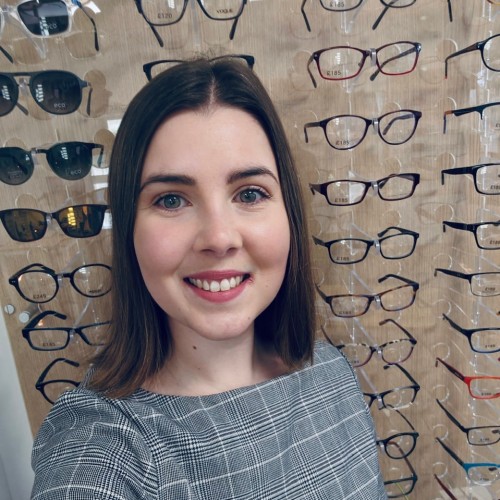 Who am I:
I am an optometrist from Cardiff. I live with my dreamy fiancé Kasjan who is studying Optometry in Plymouth. I love living in Devon, except of course on the rare occasion Wales lose the rugby!
Why the world of optics:
My first real job at aged 16 was in an opticians in Wales. At 18, I began working at an opticians in Sydney and started to envisage a career for myself. After a fun year travelling around Australia and NZ, I returned home and studied Optometry in Plymouth.
What I like best about Iconic:
Iconic is a great place to work. All of my colleagues are highly knowledgeable (and lovely), and the equipment is top of the range. Dinesh encourages me to develop my skills and gain additional qualifications.
What catches my eye:
Outside work, I am learning to speak polish (mówi? troch? po polsku). I listen to podcasts ranging from feminism to true crime and even optometry when I feel really nerdy. I love to travel, and I am excited for our next trip which is our honeymoon to the snowy mountains of Poland. My true passions are tasty food and prosecco.