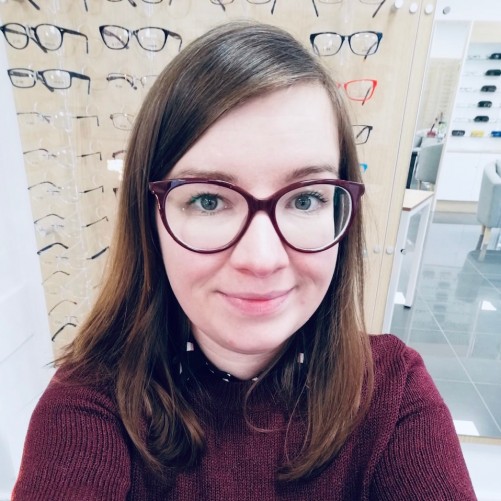 Who am I:
When I'm not at work I am very creative, I bake cakes for my friends and family and am in the process of starting my own baking business alongside working at Iconic. I am also planning a wedding and live with my partner Rob and our cat Poppy.
Why the world of optics:
I previously worked in retail roles for 10 years before starting my first job in optics. I suppose you could say I fell into the role by chance but have found it really interesting. It's varied and no day is the same which I really enjoy. You get to meet and chat to so many different people.
What I like best about Iconic:
Everyone is so friendly and welcoming. It's nice to slow down and feel like you have time to chat and get to know each patient that comes in through the door.
What catches my eye:
I love live music and going out to eat & drink with friends. On weekends I enjoy walking on Dartmoor and along the coast - a great thing about living in Plymouth. I also enjoy travelling mainly around Europe - something I hope to continue after lockdown.