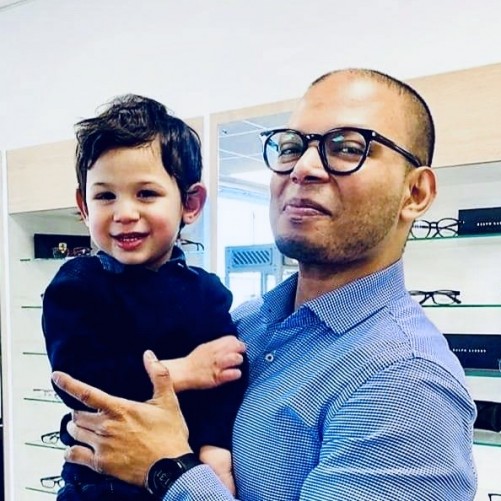 Who am I:
Born in the tea country of Sri Lanka, I then travelled around the globe and lived in sunny Cyprus and snowy Netherlands before settling in beautiful Cornwall. I am the proud dad of a cheeky 3 year old and 2 crazy border collies. I hold an MSc in Business Management and am a GOC qualified Dispensing Optician.
Why the world of optics:
Sight is the noblest sense of man. I've always been passionate about the world of optics and have now been in the optical industry for over 15 years.
Why I started Iconic Opticians:
After 4 years of managing independent opticians and a further 3 years of managing multiple chains, I decided to open my own independent optician in the heart of Plymouth City Centre. This meant building up a brand new practice, from scratch, that caters for patients who appreciate the personalised service provided by an independent optician as compared to the multiples.

What catches my eye:
Apart from optics my two other passions are rugby and cricket. I love spending time with my son, am a keen free diver, and will have a barbecue anytime!