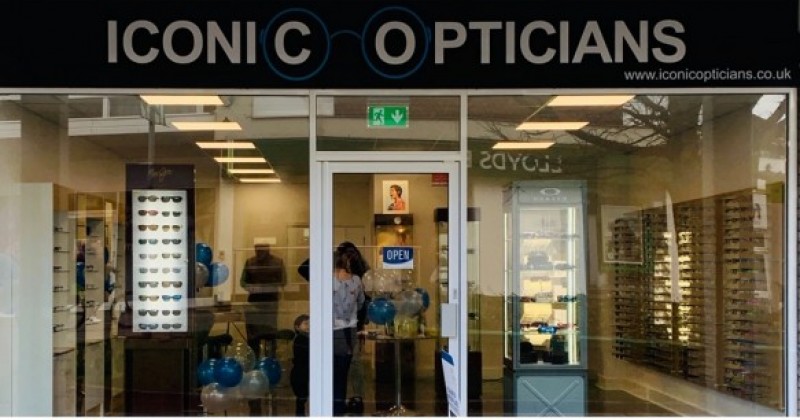 25 Feb 2020
New practice in Plymstock!
We've taken our first step to expand, taking over one of the refurbished units in Plymstock Broadway. The unit had been vacant since Woodside Animal Welfare Trust Charity shop moved out in April 2019.
Our family-ran business, which has been running a practice in Plymouth city centre successfully for nearly 5 years, is hoping to contribute to the ongoing redevelopment of the shopping centre.
Our Managing Director and Dispensing Optician, Thirupuvanarajah Dinesh, said: "The Broadway has unfortunately had a tough couple of years with lots of closures, and it is exciting to see it coming back to life.
"I'm really looking forward to helping contribute to a dynamic future for Plymstock Broadway.
"The neighbourhood needs vibrant, independent shops which can offer a more personalised experience than delivered by multiple chains."
As a small independent opticians, which has seen 3000 patients since we first opened our doors in Plymouth city centre in 2015, we have thrived with the support of iour patients and are no stranger to the high street chains.
"Competing against the big high street names is a challenge, but I think the key is to provide an affordable, individualised service," said Dinesh.
"Looking out for the community is important to us and I'm hoping to contribute to improving the eye health of people in Plymstock like we do in Plymouth city centre."
We were the first opticians to introduce the Optical Coherence Tomography (OCT) technology, which allows a very detailed view of the eye through 3D scanning, to Plymouth city centre in 2018. The cutting-edge machine will now also be available at our Plymstock practice.
"We pride ourselves in being a one-stop practice. We've applied for all the necessary contracts so that, as well as thorough 45 minutes eye examinations, patients will also be able to have post-cataract checkups, glaucoma and minor eye care from us, etc making those services easily accessible to the people of Plymstock."
The practice will be opening its doors next Saturday, 29th February.